CASHMERE — A former apple juice factory in Cashmere will soon be home to a mealworm farm heated by cryptocurrency computers.
Seattle startup Beta Hatch is building a 40,000-square-foot production space in the former Tree Top facility to raise mealworms, a variety of beetle larva. The mealworms are dried and sold as a sustainable food source for poultry, fish and other livestock.
The company has been planning a move to Cashmere for more than a year and in 2019 won the top prize at at GWATA's Flywheel Investment Conference. After a few pandemic-related delays, Beta Hatch held a ceremonial groundbreaking last Wednesday and plans to begin construction within a few weeks.
"We're just excited to get the project underway and continue to grow the business," CEO and Founder Virginia Emery said. "It's a hard time for any kind of business, but the great thing about the food business is that everyone needs to eat so we've stayed open and active. And we're continuing to grow despite the challenges."
Their new building was home to Tree Top for 50 years until operations stopped in 2008. First Beta Hatch will build a smaller "ramp-up" production area in the space to raise their tiny livestock while the full-scale operation is built out. That's expected to be operational by November.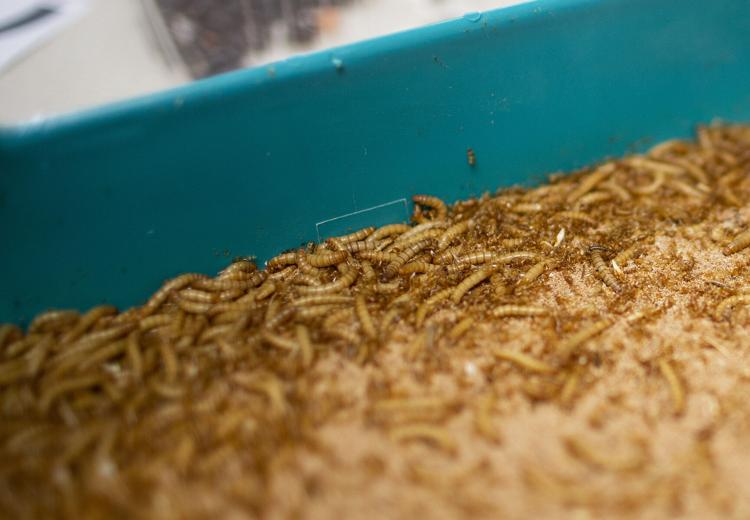 "It allows us to scale the biology, because we can't just buy the billions of bugs that we need. We have to grow them. So it allows us to account for the generation time," Emery said.
When the full production space is done, the facility will produce around a ton of mealworms a day for distribution. But its primary output will be eggs — billions of them every day.
"This facility is an interesting one because we have a hub and spoke model. So the hub is the hatchery where you produce the eggs and the spoke is the ranch where you grow the product," Emery said. "This facility will operate as a bit of a hybrid."
Beta Hatch is also looking for locations for those ranches, including in states like Idaho, Iowa or California, where they could be located near agricultural partners.
"We'd love to have some ranches here, we could see adding capacity right here in Cashmere or somewhere else in Wenatchee," Emery said. "But the beauty of the model is we can send eggs anywhere in the country."
Beta Hatch's Cashmere facility will be the largest of its kind in North America, Emery said.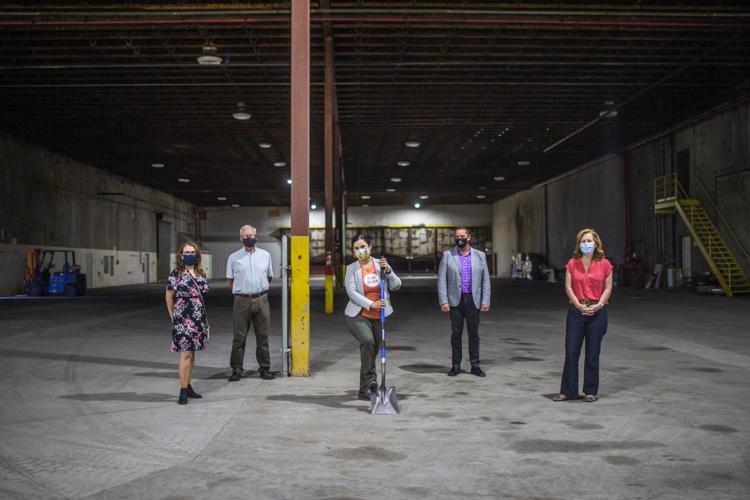 "There are other facilities that grow mealworms for exotic animals but we're the first to really focus on that commercial animal feed market with these bugs," she said.
She hopes they'll provide a more sustainable alternative to many of the ingredients currently used in the commercial animal feed market.
"So, trying to look at the existing ingredients we have in animal diets that aren't very sustainable, are very expensive, that have supply chains that rely on a lot of import or are susceptible to climate — those are the kinds of ingredients that we can be replacing," she said.
One possible target in North Central Washington is fish hatcheries, Emery said.
"We've done tests where every growth stage of the fish has happily eaten a mealworm diet," she said. "So we see a lot of opportunity in multiple species and multiple growth stages of the fish."
Beta Hatch is also looking to provide sustainability in its mealworm growing process. Part of the insects' diet will likely be leftovers from Crunch Pak's production facility, which is just a mile away.
"Crunch Pak is right here down the road, probably as short as you can get as far as transportation of a food stock," Emery said. "There's plenty of perfectly good apple material that comes off their food line that they can't use. They have actually a very good program for getting those food stocks out to other food manufactures, people make cider and dried apples and other products with it, and so we would take a small piece of that for feeding our bugs."
Its quest for sustainability also brought Beta Hatch to Malachi Salcido, who runs a cryptocurrency mine in the other half of the former Tree Top building.
His cryptocurrency mining computers generate a significant amount of heat, which is currently exhausted out of the building using massive fans. Instead, some of that heat would be rerouted to Beta Hatch's production and growing rooms, which require around 78-degree temperatures and 70% humidity.
"So for it to be warm and really humid takes a lot of heat energy," Salcido said. "So one of the purposes of waste heat will be to boost the temperature part-way up the temperature and humidity hill. Then all of the mechanical systems don't have to start from ambient."
Salcido operates several other cryptocurrency and data centers in North Central Washington, but this is the first of its kind utilizing heat recapture. But the model could be useful for other agricultural industries, including cannabis farms, he said.
"This kind of heat output recapture, we think there are going to be more kinds of applications for this. We expect to see and possibly be involved in heat recapture for cannabis grows, because cannabis needs to be as humid as possible without growing mold," he said.
Credit: Source link